Why Coaching for your organisation
When you & your partners started your company, the goals were clear: get the product out there & get an huge amount of clients. Make a success of the company.
And you succeeded! The product is a hit & your company is growing fast.
There's been investors & maybe even a series B.
But with growth come new challenges too:
There're many more employees, who turn out to not always share you work ethics.
Maybe you made some mistakes in hiring, maybe people are asking for benefit plans.
Also, it turns out you and your partners have different leadership styles.
You might not all like to manage or maybe some of you are just bad at it.
There might be some communication issues between you.
Some topics are avoided; some struggles are fought.
These are very common challenges amongst founders and management teams and luckily they can be solved.
Once we started working with Rosalie, we achieved so much more then we could have imagined! Rosalie uncovered feelings we weren't aware of before. She helped us appreciate each other and ourselves again.

We highly recommend working with Rosalie to all entrepreneurs!


Founders We Canteen
Even though I was very successful, I knew I wasn't really living up to my full potential. After working with Rosalie I know finally know where I am going and how I can truly contribute to the world.

Miranda Zwartjens, Nationale Nederlanden
I highly recommend Rosalie as a coach to C- and VP-level management of pretty much any company.

Lutz Obermann, Dating Factory
Working with Rosalie was an absolute milestone for me

Ramona Porime Harvey, Twitter
Rosalie thinks in possibilities instead of limitations.

Mai Cha Suer, Haaglanden FM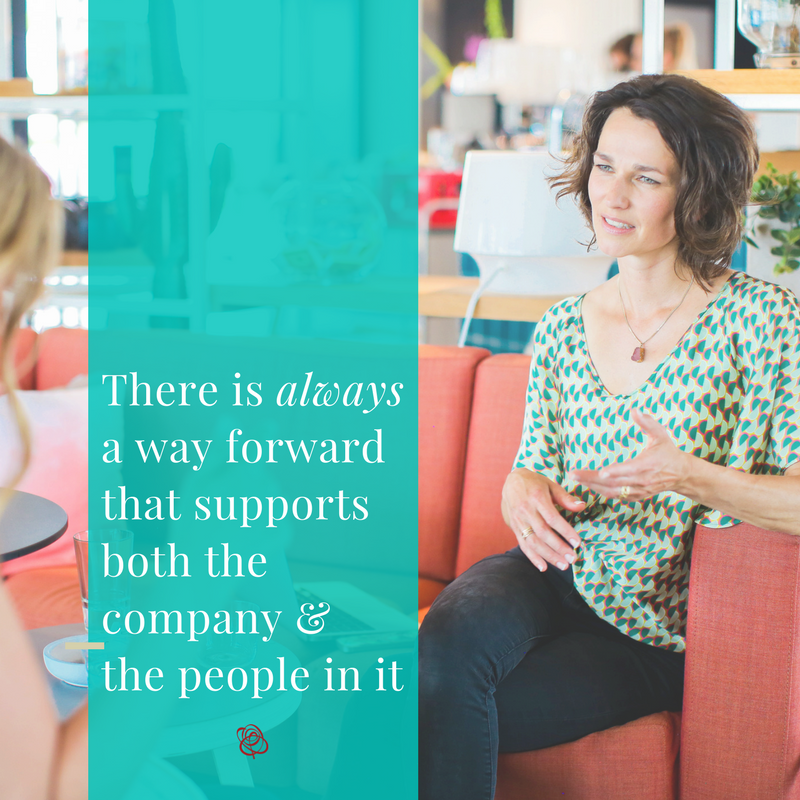 Depending on your situation I make you a personalised offer.
Some of the approaches that we may take:
Theory U: Future Search
Team or Organisational Coaching
1:1 Coaching for C-level management
Group coaching with other entrepreneurs
If you want to explore if working with me is helpful for your company, please reach out.
I look forward to learning more about your company
& find out if I can be of assistance.