Your work is important to you.
And you're great at your job.
You work with passion and a sense of purpose.
You may even have build your own business.
But even though you are successful, you know there's room for improvement.
You want to be able to give everything you have. Add value.
Honestly, you want to have a big and beautiful impact in the world.
But there's more.
You want the optimal Work-Life balance. You want to live the best Life FOR YOU.
Is this too much to ask?
I believe it certainly isn't.  
Even more: these are exactly the things you should want for yourself. 
I am Rosalie Puiman
I am the leadership coach for passionate people. I support driven, purposeful people to fully become the person they can be. I call that 'Claiming your Sovereign Life'.
I believe you have something unique and amazing to offer to the world.
Something that will be lost, if you do not fully step into your power.
That's why I'm fiercely committed to helping people like you claim their story and potential and live their Sovereign Life.
How I got here…
As a little girl I loved to draw, chair the meetings of my dolls and serve good food to people. Later, at High School, I wanted to change the world. How exactly I didn't yet know.
Putting myself in other people's shoes comes naturally to me. I sort of sense what motivates others. That's a big strength, I realize now, but it used to make it hard for me to find out what was really important to me. Combining that with a strong urge to be liked, made me adapt to the people around me and look for approval. I didn't realize yet that authenticity makes people soooo much more fun!
After attaining my masters degree in Dutch Modern Literature (yes, really!) I started my career at the Intermin Foundation. Intermin challenges young managers to get the most out of themselves by sending them on very exciting, jump-in-the-water-and-see-if-you-can-swim assignments in Dutch governmental organizations. Writing it down like this actually makes it sound a bit like 007, and I did sometimes feel like that doing my various jobs. Also, it sometimes felt boring, scary and strange.
Working for this foundation, Intermin, was utter perfection for me. During my solid 8 years there, I went through a huge personal growth. When I started out as a manager, I used to hide a lot of my personality behind a solid, brick wall of not truly genuine self-confidence.
I didn't really notice it myself, but now that I can look back on this period, I see I was quite uncertain about my talents and abilities. I thought that, if I just looked confident, people would accept me as their leader.
Well, that turned out not to be entirely true! Even though I wasn't bad at what I was doing, I often failed to really connect with the people I worked with. And that's pretty bad for someone who has empathy as one of her core strengths!
When I started to approach leading people differently and became more open, curious and very honest about who I really am, in short: when I learned how to be authentic in my leadership, I was much more effective as a manager. I got much appreciation as well, both from the people in my teams as the people I worked for (like ministers ;)).
After my time at Intermin I knew I didn't want to continue a career in government management. Even though I was quite happy at my job and I got to use my talents a lot, I felt I had to shift my focus to doing what really contributes to my personal mission:

I spend a lot of time growing and being, and by changing my work to coaching I shifted focus to empowering others to be all they can be.
In my coaching practice, I combine everything I have learned in my coaching education, the 300+ hours of coaching, the dozens of leadership, coaching and communication courses I did and almost a decade of management experience to help tap into your personal power and develop into the person you are truly meant to be. Read my story on the challenges of starting a purpose driven business here. 
My former career in government, working alongside people with great leadership scope and huge influence in how this country is doing, showed me that a staggering amount of very influential leaders don't really have the skills or the courage to be authentic in their leadership, and to speak and live their truth without alienating others.
This experience installed in me a deep drive to support people who have the passion and talent to impact many people, the world even, to become authentic and whole in their leadership
What I do
I coach passionate people to step into their full power, make a positive impact in the world & create their Sovereign Life. I help them connect to their inner truth, and work with them to incorporate that truth into their life and work.
In my coaching, self-study courses and live programs & retreats, we focus on Authentic Leadership, Courageous Communication and Personal Presence.
If you would like to read more about my view on leadership, please read my New Leaders Manifesto.
My clients are courageous and committed. They improve their leadership of self and others, their position at work, and their Personal Presence. After our time together they have reshaped their life so it fits their dreams and is truly a Sovereign Life.
I am a certified Transformational Presence Coach & a member of the International Coach Federation.
Go to my 'services' -page if you want to know more about working with me.
When I'm not coaching or writing…
… I love to spend time with my family: my beloved & our daughter and son. We currently live in Amsterdam.
I'm a foodie, always finding better things to feed my body with. And – as my husband puts it- I'm a Maker, since I started making my own cosmetics.
I like to make time to work out: running & Kundalini yoga help develop my awareness and keep me grounded, focused and flexible.
Organizations I proudly partner with:
THNK
Coach
I am one of the regular coaches on THNK's in-company programs.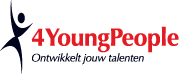 4YoungPeople
Trainer
If you are under 30, the workshops I offer through 4YoungPeople are a highly affordable way to work with me.

Masters in Stress
Soul Counselor
If you have burn-out or other stress related problems, Masters in Stress offers beautiful programs and it is a great way to work with me.
What others say…
Rosalie really listens first and then responds. You won't get cookie cutter answers or platitudes! She's strong and encourages others to be so as well.

John Apesos
Rosalie's courageous and thinks out of the box. She's able to find ways in places where others might never notice or imagine to look.

Ramona Porime Harvey
Rosalie Puiman is a truly inspirational coach. Her program Grow into Yourself is a powerful way to gain insight in
your motivation, your dreams and your goals. The program inspires action and making the best decisions. I highly recommend 'Grow Into Yourself'!

Judith Rolf
I knew I wasn't doing the right things. However successful I was, I didn't feel the fulfilment I was looking for. I knew I wasn't using my full potential. I wanted to find my understand my talents and potential. That mission is fully accomplished!


Miranda Zwartjens
Rosalie is just really, really great at her job. We had a big breakthrough during our session with her.
She's a hero!

Charlotte van Leeuwen
Don't hesitate to reach out!
I'm always happy to hear your reactions, answer your questions or listen to your point of view.
Feel free to comment on my blog posts or connect via social media.
My practise is based in the Netherlands, and I work with Skype & Google Hangouts to connect with you worldwide.
I also offer private intensives on various locations around the world. Connect with me to find out more.
Email me for more information: rosalie@rosaliepuiman.com
Contact details
RSJP Development of Leadership
Derde Oosterparkstraat 170-A
1092 EE Amsterdam
+31630010872
Chamber of Commerce Amsterdam: 57758824
VAT nr: 149203123B01
Visting adress: Prinsengracht 436, Amsterdam